Point Pleasant Beach Mayor Speaks out against Legal Marijuana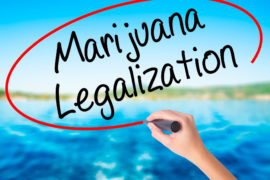 The last few weeks of New Jersey news have been filled with reports predicting the impending legalization of marijuana and creation of a marijuana industry in the state, allowing New Jersey businesses to grow and sell the drug. However, not everyone is supportive of this idea. Point Pleasant Beach Mayor Stephen Reid has strongly opposed the legalization of pot and recently spoke out against the latest bill, urging lawmakers to vote against it. Both Sides of the Marijuana Debate in NJ In a ...
Is New Jersey Legalizing Marijuana?
Possession of Weed Attorneys in Toms River, NJ Recently, some policy changes in the enforcement of marijuana charges have occurred in the state of New Jersey, prompting some to wonder whether New Jersey is on the path to legalizing marijuana. However, while New Jersey Governor Phil Murphy has expressed his support for the legalization of marijuana, no such legislation has been passed. Currently, the new policy changes can at best be described as a trend towards decriminalization. If you ...