Juvenile Criminal Charges after Curfew in New Jersey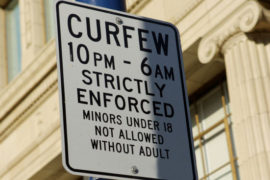 In New Jersey, many municipalities set a summer curfew for juveniles, prohibiting them from being out past a certain time without an adult. As you might expect, many municipalities at the Jersey Shore have enacted curfews to restrict minors from being out late at night. There are currently 10 municipalities in Ocean County with curfews that are strictly enforced by local police. Typically, curfews begin around 10 pm and last until 5 am. If your juvenile son or daughter breaks the curfew law ...
Criminal Charges at Jenkinson's Point Pleasant Beach
Criminal Charges in Point Pleasant, New Jersey Charged at Jenkinson's Boardwalk or Beach Bar? At the Jersey Shore, Jenkinsons's Boardwalk and Jenk's Beach Bar are iconic spots to have a good time in the summer. Offering live music, cold drinks, and of course sand and sun, Jenkinson's Beach Bar is located at 300 Ocean Avenue in Point Pleasant Beach, New Jersey. The Beach Bar is situated on Jenkinson's Board Walk, which has lots of family activities like mini golf, rides, arcade games, and ...
Jackson NJ Eluding Police Suspect Dies while Fleeing on Motorcycle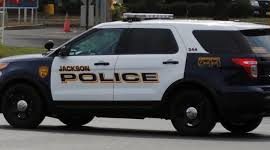 If you have been charged with eluding police in Jackson, NJ, contact the Ocean County criminal defense lawyers at Proetta & Oliver for a free consultation. Call (848) 238-2100 today. Eluding a police officer is a very common charge in Ocean County, as there are major roadways throughout the area traveled by residents and visitors at all hours of the day and night. Last Thursday night, a young man in Jackson Township, New Jersey was killed on his motorcycle after hitting another vehicle ...
Criminal Charges for Refusal to Leave a Bar in NJ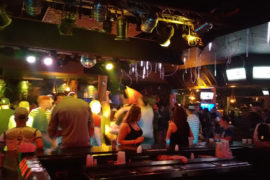 Can I be Charged for Refusing to Leave a Bar in New Jersey? You were at a bar, had one drink too many—or more, and were asked to leave, but refused. In the light of day, you may regret some of those choices, particularly if you have been charged with one or more criminal offenses. Hopefully, you're reading this article before you find yourself in that situation and have an opportunity to learn about some of the potential criminal charges that can stem from your refusal to leave a bar. If ...