Criminal Mischief Charges in Barnegat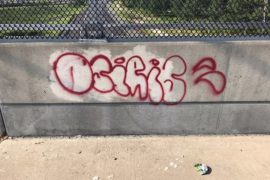 Charged with Criminal Mischief in Barnegat Township While the term "criminal mischief" may bring up images of mischievous kids throwing toilet paper in trees, the penalties for this offense in New Jersey can include up to 5 years of imprisonment, depending on the value of the property damage. Like other police departments in the Ocean County area, authorities in Barnegat, New Jersey take criminal mischief and graffiti on property extremely seriously. In the last several weeks, the word ...
Lakehurst Drug Charges for Ecstasy, Percocet, Marijuana after Traffic Stop
Charged with Drugs in Lakehurst NJ Lakehurst is a relatively small borough in Ocean County, New Jersey. Nevertheless, it is highly patrolled area particularly because the main roadway through the borough, New Jersey Route 70, connects to Route 37 on the west side and Route 547 to the north. Since officers from the local police department and New Jersey State Police are very active in the Lakehurst area, traffic stops and resulting charges for drugs and other criminal offenses are extremely ...
Is New Jersey Legalizing Marijuana?
Possession of Weed Attorneys in Toms River, NJ Recently, some policy changes in the enforcement of marijuana charges have occurred in the state of New Jersey, prompting some to wonder whether New Jersey is on the path to legalizing marijuana. However, while New Jersey Governor Phil Murphy has expressed his support for the legalization of marijuana, no such legislation has been passed. Currently, the new policy changes can at best be described as a trend towards decriminalization. If you ...