Allowing Someone Else to Drive under the Influence in NJ
Why You can be Charged with DUI for Letting Someone Else Drive Drunk in Ocean County, New Jersey Essentially everyone knows that driving while intoxicated (DWI) is illegal in New Jersey. Under State law, someone is considered intoxicated if their blood alcohol concentration is at or above 0.08 percent. While most people know that they should not get behind the wheel drunk, what they often do not realize is that individuals can be charged if they let a friend or loved one drive under the ...
House Parties and Providing Alcohol to Minors Charges in New Jersey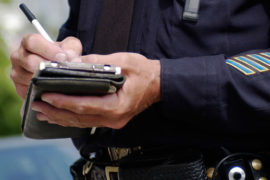 The legal age to drink in New Jersey is 21. It is also illegal to make alcohol available to minors in this state and every other state in the U.S. However, that does not stop some parents and other adults from providing alcohol to those under the age of 21. Sometimes, parents aren't even aware underage people are consuming alcohol at their house. In other cases, parents may choose to provide alcohol in the home to children and friends because they think "they are going to do it anyway; at ...
Ocean County Among Top Counties in New Jersey for Drug-Related Deaths
A recent study investigated drug-related deaths in each of the 21 counties in New Jersey. Ocean County was ranked number two in the state for drug fatalities, marking a catastrophic increase from the prior year. The investigation's results were recently released by NJ.com, which evaluated drug overdose deaths for 2016 and 2015 in each county in NJ. Comparing population data and tracking the evolution year-over-year revealed some startling results. Although Ocean County is the sixth-most ...
Weapons and Threats in Ocean County NJ
There have been several weapons threats in Ocean County, New Jersey recently, which raises an important question: what are the consequences of causing a security scare? The criminal defense attorneys at Proetta & Oliver regularly handle criminal charges arising out of weapons incidents. In this article, we will explain some of the charges that you or a loved one may face if accused of having a weapon or threatening to commit an act of violence in New Jersey. To discuss your specific ...