Ocean County NJ Criminal Defense Attorneys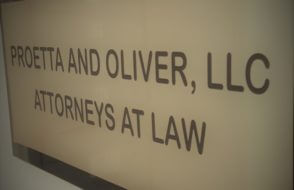 Our law firm has successfully handled thousands of criminal charges in Ocean County and throughout New Jersey Municipal Court, Superior Court and Federal Court. Our experience includes representing clients against drug charges, driving while intoxicated (DWI) offenses, heroin offenses, and other charges such as shoplifting, simple assault, aggravated assault, prescription drugs, burglary, receiving stolen property, and possession of drug paraphernalia. Criminal defense attorney William Proetta and his partner, Keith Oliver, utilize a combination of experience and aggressive litigation tactics to deliver effective solutions for clients while using a personal approach.
William A. Proetta, Esq. (featured attorney)
If you or someone you love is facing criminal or DWI charges in Ocean County, our defense lawyers can help. We offer free initial consultations. Schedule an appointment to speak with an experienced lawyer about your case. Call (848) 238-2100 or contact us online. Our phones are answered 24 hours a day. We are available weekdays during business hours. We also meet with clients on evenings and weekends upon request. With offices conveniently located in Toms River, we consistently appear on behalf of clients in Seaside Heights, Seaside Park, Lakewood, Point Pleasant, Manchester, and throughout Ocean County.
Criminal Lawyers in Toms River NJ
A successful criminal defense lawyer possesses a combination of qualities, all of which are important to clients facing criminal charges. At our firm, we have handled thousands of cases throughout New Jersey including Ocean County Superior and Municipal Courts. Whether the case involves an assault crime, a theft offense, weapons charge, or DWI, we provide effective defense and advocacy to our clients. William Proetta has big criminal defense firm experience and uses that valuable background to deliver exceptional legal services to all clients. He has handled well over one thousand cases in Superior Court, Municipal Court, and Federal Court throughout his career.
At our firm, each case is unique and each client is treated individually with respect and care. We understand the consequences involved and how our clients will be negatively affected by a criminal conviction. We manage their concerns, address all questions and provide professional guidance at reasonable prices. We go above and beyond for our clients. It is important to keep a client's needs and goals in mind when pursuing a successful outcome in a case. Whether through negotiation or aggressive litigation, we stand by our clients and defend them until they reach a fair result.
Contact a Lakewood NJ DWI Attorney to Discuss Your Case
We have handled a broad range of disorderly persons offenses, indictable crimes and municipal charges in courts throughout the Ocean County. We have a thorough understanding of court procedures, rules and strategies to obtain the results our clients demand. In other words, our firm has the right combination of skill, experience and commitment to assist you. We offer free initial consultations for prospective clients. Schedule an appointment to speak with an experienced Ocean County criminal defense lawyer about your case by calling (848) 238-2100. Representatives are available 24 hours a day to answer your calls. We are available weekdays during business hours. We also meet with clients on evenings and weekends by request. Our office is easily located in Toms River and all major credit cards are accepted.