Sex Crimes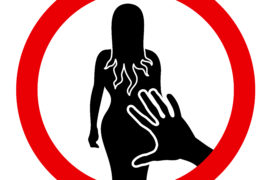 Ocean County NJ Sex Crimes Lawyers New Jersey has always been a leading advocate for sex crime victims. For that reason, our laws pertaining to sex offenses are some of the most severe. County Prosecutors, Ocean County included, have a special group of prosecutors assigned to prosecute sex crimes in particular. This demonstrates to attention the New Jersey has shown to protect sex crime victims and punish those defendants who are found guilty. With the deck stacked against you, it is ...
Assault & Threat Crimes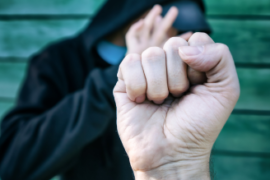 Ocean County NJ Assault and Threat Charges Lawyer New Jersey takes an aggressive stance when it comes to prosecuting violent crimes such as assault charges. Accordingly, prosecutors are often hesitant to plea bargain these crimes. Resulting convictions lead to serious consequences such as a permanent criminal record, jail time, probation, and steep fines. This is why Ocean County criminal defense attorneys at Proetta & Oliver place great emphasis on working closely with our clients ...
Domestic Violence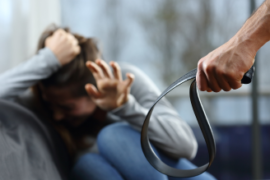 Ocean County Restraining Order Attorneys Defending Domestic Violence Charges Domestic violence is often referred to as a "quasi-criminal" matter in New Jersey, as these cases can involve both criminal and civil components. In a domestic violence case, the defendant can face a restraining order, as well as criminal charges for offenses such as simple assault, aggravated assault, terroristic threats, stalking, or harassment. Restraining orders and criminal convictions can each spell severe ...
Drug Crimes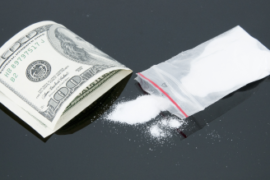 Ocean County NJ Drug Charges Lawyer Drug Crimes Defense Attorneys in Toms River, New Jersey The State of New Jersey places great importance on diminishing drug and narcotics activity. Due to assertive prosecution and an overall societal stance against narcotics and prescription drug abuse, law enforcement targets drug crimes and prosecutes them aggressively. Drug convictions are serious. They can include the severe and immediate penalties of long-term incarceration, heavy fines, ...
DWI Charges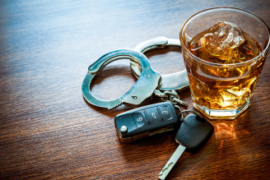 Ocean County NJ DWI Lawyer DUI Defense Attorneys in Toms River, New Jersey Chances are that if you are reading this page then you or your loved one has been pulled over and subsequently arrested for Driving While Intoxicated or Driving under the Influence of Drugs in Ocean County, New Jersey. Regardless of which particular DWI-related offense you are facing, it is important to understand that Ocean County DWI charges should NOT be taken lightly. The DWI resource pages on our site are ...
Expungement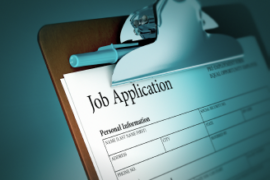 Ocean County NJ Expungement Lawyer Attorneys to Expunge Your Criminal Record in Toms River, New Jersey Often, when individuals are convicted of crimes, they are so focused on the short-term penalties (jail, fines, probation, etc.) that they fail to realize the long-term effects that can haunt them well into the future. A criminal record can be accompanied by years of limitations and restrictions that lead to major difficulties in pursuing common benefits and opportunities including ...
Juvenile Offenses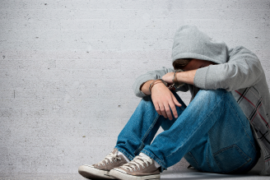 Ocean County NJ Juvenile Defense Lawyer Attorneys for Juvenile Charges in Toms River, New Jersey Juvenile criminal offenses are those crimes that are committed by teenagers, "tweens", and young children. These juvenile crimes are usually the result of poor decision-making and immaturity. When a juvenile commits a crime and faces juvenile charges, it can be a frightening time for the youth and his or her family. Fortunately, New Jersey's juvenile justice system understands that juveniles ...
Theft & Fraud Charges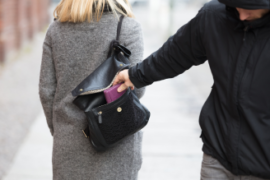 Ocean County NJ Theft and Fraud Lawyer Criminal Defense Attorneys in Toms River, New Jersey When individuals have been charged with any type of fraud or theft crime in New Jersey, the best option for them to pursue is to retain an experienced attorney who will ensure that their rights are protected as they enter into the legal process. If you or your loved one is facing theft or fraud charges in Ocean County, New Jersey, including those for prescription fraud, shoplifting, receiving ...
Traffic Violations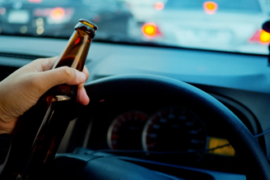 Toms River NJ Traffic Ticket Lawyer Traffic Violation Defense Attorneys in Ocean County, New Jersey STOP! Before You Pay That Ticket — You Have Options! Unfortunately, most people who receive traffic tickets (even serious tickets) just pay the fine and accept the points and consequences. This results in often unnecessarily suspended licenses, increased points on driving records, and insurance records, heightened insurance rates, and state surcharges. If you are issued a ticket for a ...
Weapons Offenses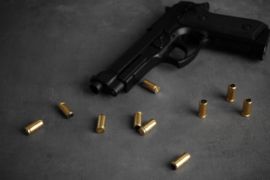 Ocean County NJ Weapons Offense Lawyer It it is no secret that the state of New Jersey is extremely tough on those facing gun and weapons charges. In fact, when it comes to weapons and firearms, NJ is one of the most restrictive states in the entire nation. Due to the political climate regarding weapons, state and local law enforcement and prosecutors are very aggressive in their efforts to enforce penalties and reduce gun crimes. The New Jersey State Legislature has deemed the reduction ...