Criminal Defense Lawyer in Ocean County, New Jersey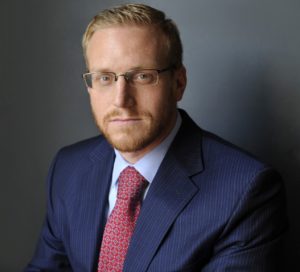 The law firm's founder, William Proetta, is an experienced and dedicated criminal and DWI defense lawyer. He has literally handled thousands of criminal and municipal court charges throughout Ocean County and New Jersey which include drugs, weapons, theft, assault, and shoplifting crimes. He also represents juvenile offenders and clients seeking to clear their criminal record through the expungement process. Will Proetta's experience includes years of criminal defense practice at some of the biggest criminal and DWI firm's in New Jersey where he gained valuable trial and negotiation skills. As the founder of the Proetta & Oliver, he uses this background, combined with his personal approach to client service, to deliver effective solutions for clients.
Moreover, Will Proetta provides unparalleled experience in DWI & DUI based on his certifications and credentials in standardized field sobriety testing, instruction and breath test operation and performance which include:
Standardized Field Sobriety Testing ("SFST") Certified:
Among approximately 20 lawyers certified by the National Transportation Safety Administration in proper administration and evaluation of standardized field sobriety tests. These tests are used to establish both probable cause to arrest and also prove a DWI case where there is no scientific evidence of blood alcohol content (e.g. Alcotest readings or blood sample readings).
SFST Instructor:
One of only approximately five attorneys in New Jersey recognized as a DUI Detection and Standard Field Sobriety Testing Instuctor by the National Highway Traffic Safety Administration and the International Assocation of Chiefs of Police.
Breath Test Certification – Maintenance & Operation of Alcotest 7110:
Trained by Hansueli Ryser, the inventor of Draeger Safety Diagnostics Alcotest 7110 MKIII-C Version NJ3.11's analytical system, components and peripherals, as well as how to operate the instrument and perform a NJ specific breath test sequence.
Experienced Toms River NJ Criminal and DWI Attorney
Founding attorney, Will Proetta, Esq., has handled well over one thousand cases in Superior Court, Municipal Court, and Federal Court throughout his career. Our firm is looking forward to putting our services to help for you so contact us at (848) 238-2100 for a free initial consultation or contact us online. Our phones are answered 24 hours a day. We are available weekdays during business hours. We also meet with clients on evenings and weekends by request. Our office is easily located on Route 9 in Toms River.